Finding Experienced and Reliable Dealers You Can Trust for RV Sales
You don't have to dread finding a trustworthy RV sales dealer. Even though many people go through a lot of stress while purchasing a new vehicle, all you need to do is conduct a little research prior to shopping around and you'll have an excellent chance of enjoying a smooth experience.
Use the Internet
The Internet makes comparing various RV sales dealerships extremely easy. However, you need to be able to discern the good information from the bad. You'll see a lot of pages that offer reviews on different dealers, but be careful. If you see reviews that appear to be overwhelmingly positive or negative, you probably can't put a lot of stock in them, because they could be posted by people with certain agendas. A good rule of thumb is that if you see what seem to be well-thought-out reviews, with positive ones balanced by negative ones, you're probably going to get some very useful information.
See for Yourself
Reviews can be a big help when you prepare to shop around, of course, but they're no substitute for seeing the RV sales dealers for yourself. Carve out enough time to thoroughly check out two or three locations if possible. Call first and ask to speak with a salesperson so you can get a feel for whether or not you'd want to do business with him or her. Find out what kinds of vehicles they have in stock and the towing capacity of various models in which you're interested. If the salesperson can quickly provide you comprehensive answers, then you know he or she is extremely knowledgeable.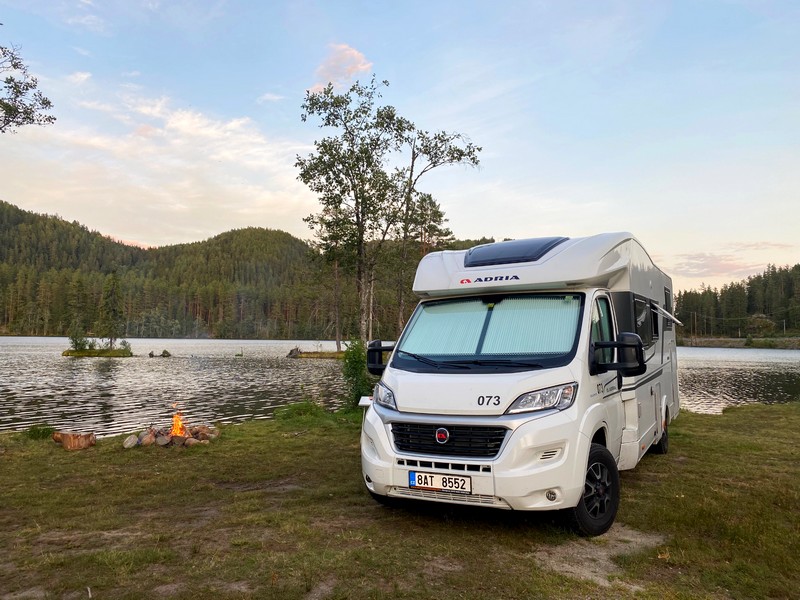 There are certain peak times that may not be great for visiting dealerships, such as Saturday afternoons. Try to avoid these times as possible so that you can get all your questions thoroughly answered. If you can't avoid going on a busy day, try to schedule an appointment beforehand so you can get the individual attention you need.
What to Expect
A good dealership will provide intensive training to its sales staff so they are completely informed on all models in stock and can help you find the one that best fits your needs. Some innovative dealers provide questionnaires that help narrow down choices and make the shopping experience much more efficient. This can save a lot of time and frustration.
Try to avoid looking at too many models during your search, because that can create a great deal of confusion. Keep tension to a minimum by limiting yourself to 10 models maximum per visit. Ask yourself whether or not you like the second model better than the first, and if you do cross the first off your list. Only compare two models at a time to make the process easy.